Mid Essex CCG proposes IVF for HIV and cancer patients only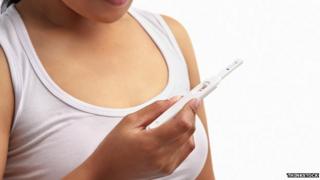 Fertility campaigners have criticised a health trust's proposals to limit IVF treatment to cancer patients and HIV positive men.
The Mid Essex Clinical Commissioning Group (CCG) funds fertility treatment for 70 to 100 people each year.
The group said it needed to save money and one option was to limit IVF to HIV positive men and cancer patients.
But the proposals have angered a number of groups which have accused the organisation of "discrimination".
Support charity Infertility Network said the proposals would "let fertility patients in their area down by cutting provision".
"We hope that as many people as possible will respond to the consultation, and let the CCG know how wrong they would be to reduce their funding," a spokesman for the charity said.
"Eligible couples in mid Essex deserve fair and equitable access to IVF treatment - after all infertility doesn't discriminate so why should the CCG?"
'Difficult decisions'
The CCG, which has put its proposals out for public consultation, said it wanted "to consider all perspectives".
Even after making savings of £8m, the CCG said it still expected a deficit of £15.7m this year, on its £406m budget.
Donald McGeachy, the CCG's medical director, said: "Healthcare demands have continued to rise.
"We need to face these difficult decisions to cut spending in the short term, while we transform and improve healthcare for the long term."
The three options given include doing nothing, cutting the number of cycles offered from three to one and restricting services to the two groups of patients.
The latter - the "preferred option" - would save the group about £550,000 a year from the £750,000 it presently spends on fertility services each year.
The consultation runs until 8 September.