Essex Police officer quits after domestic violence incident 'relationship'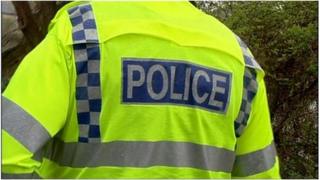 A police officer who attended a domestic violence incident started an "inappropriate relationship" with the victim, it has emerged.
Essex Police said the officer had resigned while facing a gross misconduct charge.
His name has been added to a national register barring him from working for any other force.
The case is one of four cases highlighted as "significant" between April and June.
'Difficult circumstances'
Lindsay Whitehouse, Deputy Police and Crime Commissioner for Essex, said: "Where misconduct or errors of judgement occur, there should be a fair but rigorous disciplinary process.
"It is important to note that, including police officers, PCSOs, police staff and special constables, almost 6,000 people work for Essex Police.
"There are hundreds of thousands of interactions between the public and the force, often in difficult circumstances, every year, and the vast majority of these are conducted with the highest professional standards."
The other cases involve an officer who allegedly disclosed police information, a member of staff accused of accessing police information and harassing a former partner and an officer who allegedly had "an inappropriate sexual relationship" whilst off-duty.