Maria Stubbings 'called for restraining order'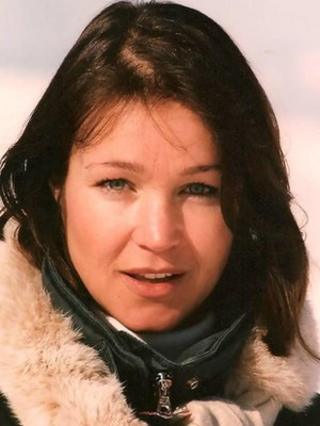 A woman asked police to put a restraining order on her ex-partner days before she was found strangled, an inquest heard.
Maria Stubbings, 50, was killed by convicted murderer Marc Chivers at her home in Chelmsford, Essex, in 2008.
The court was played calls she made to the police, including one where she asked for an order because Chivers had been "hovering around".
Despite the call-handler saying someone would visit her that night, no-one did.
She was last seen alive five days later.
Son 'taken'
The inquest previously heard the mother-of-two started a relationship with Chivers in 2008, unaware he had just been released from prison for murdering his girlfriend in Germany.
It is believed Ms Stubbings died around the 16 December 2008. Her body was found on 19 December.
A jury has to decide if more could have been done to protect her.
Earlier, the court heard Ms Stubbings telephoned the police at just before midnight on 11 December after discovering Chivers had been in her house.
She told the call-handler she wanted a restraining order put on him and said: "He's been hovering around here and I can't get rid of him."
The jury heard the call-handler called it a "potentially serious incident" and said somebody would come round to see her that night.
But an hour later police called back to say no-one was available.
The following afternoon Ms Stubbings called back to ask when they would see her, after Chivers was caught earlier in the day taking her son out of school.
Evidence showed her address had been taken down incorrectly on the night of the first call and nothing flagged up on the police system about Chivers being previously known to officers.
The inquest in Chelmsford continues.