'Negligent' boss blamed for Lee Balkwell concrete mixer death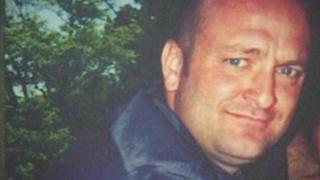 A man was crushed to death in a concrete mixer because of the "gross negligence" of his boss, a court heard.
Lee Balkwell, 33, died at a farm where he worked near Upminster, east London, in 2002.
Simon Bromley, 45, denies unlawfully killing Mr Balkwell as a result of gross negligence.
Opening the prosecution's case at Chelmsford Crown Court, Karim Khalil QC claimed Mr Bromley had a "lax attitude to safety".
Mr Bromley, of Baldwin's Farm, Upminster, also denies breaking health and safety laws by failing to protect Mr Balkwell at work.
'Basic safety'
The court heard Mr Balkwell had not been offered any training for using the mixer, and Mr Bromley had not provided him with safety clothing or equipment.
Mr Khalil alleged Mr Bromley should have put basic safety measures in place to reduce the risk of a serious accident.
These included locking levers which controlled the rotation of the drum, completely isolating the engine that powers it, and making sure the cab door was locked, so there was no chance the drum could start up with someone inside.
In court, Mr Bromley was quoted as saying, "there's no safe way" to operate a concrete mixer when interviewed by police in August 2002.
The trial continues.