Maria Stubbings failed by Essex Police, inquest says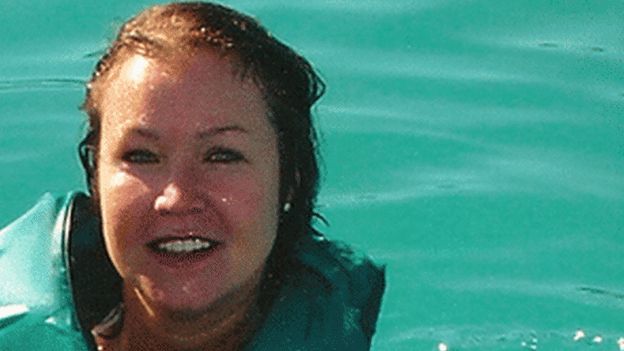 A woman who was strangled to death by her ex-boyfriend, a convicted killer, was failed by Essex Police, an inquest has ruled.
Maria Stubbings, 50, was murdered by Marc Chivers at her home in Chelmsford, Essex, in 2008.
Her inquest heard she had begun a relationship with Chivers without knowing he had killed his last partner in Germany. He was jailed in 2009.
The jury said Essex Police failed in almost every part of its investigation.
It said the force had made a catalogue of errors, starting in July 2008 when Ms Stubbings first contacted them after being assaulted by Chivers.
She was considered to be "high risk" and was given a panic alarm, but this was taken away a day later when Chivers was arrested.
Later that year he was found guilty of assault, but was freed having already spent three months in jail.
Ms Stubbings was not told of his release.
That December, despite repeated 999 calls, officers did not visit her house for a week.
When they did, it was Chivers who answered the door. They left after he told them that Ms Stubbings had gone away.
Her body was found the next day, but could have been there for several days. She had been strangled with a dog lead.
After the hearing in Chelmsford, Ms Stubbings' daughter, Celia Peachey, said: "We are grateful to the jury for their finding of a whole catalogue of police failures in the final days of mum's life, that contributed to her death at the hands of Marc Chivers."
Essex Police Chief Constable Stephen Kavanagh admitted the force had failed to protect Ms Stubbings and her son, Bengi, who was 15 at the time.
But he said he was committed to ensuring her death "has not been in vain".
"In the last 18 months I've invested over £8.5m on better intelligence, better risk assessment, better partnership working to make sure this type of failing doesn't happen again," he said.
Related Internet Links
The BBC is not responsible for the content of external sites.