Essex County Council to review free councillor meals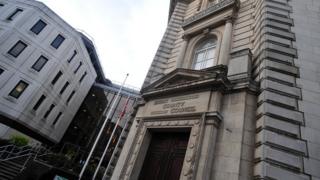 Free meals for Essex County Council members that cost taxpayers thousands of pounds are to be reviewed in an allowances overhaul, the council says.
Under current arrangements, councillors on duty are able to get a free meal from the canteen at County Hall.
Last year the Green Party said free meals were costing taxpayers £40,000 a year, but Conservatives say the current figure is £25,000.
The full council agreed the review, which will also look at expenses.
It will be carried out by an independent body.
The meals currently form part of councillors' allowances while working at County Hall.
At the meeting, the Greens and Labour questioned the Conservative-controlled authority about the need for free meals in a time of austerity, and highlighted the public's negative perception of them.
Tory council leader David Finch told the meeting: "You and I know, Mr Chairman, how much time and energy members spend at County Hall.
"In the past we have provided meals for members to reflect that commitment.
"However, I think the time has come to review those arrangements and decide if they are appropriate for the future."