Towie-backed Essex Smiles owners running firm 'illegally'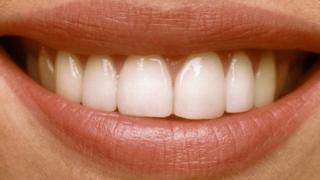 A tooth-whitening business - that used "The Only Way is Essex" cast members in adverts - is being run illegally by its mother and son owners, a court heard.
Joanne Wheatley, 43, and son Cane, 23, lied to customers that Essex Smiles in Harlow, was registered with the General Dental Council (GDC), Chelmsford magistrates were told.
The pair deny the accusation, which has been brought by the GDC.
Their trial has been adjourned until February.
Magistrates heard the pair were charged after undercover investigators posed as potential customers, in response to complaints that were made to the GDC about the firm.
Ms Wheatley, of The Maples, Harlow, allegedly told one undercover officer she had been trained at a cost of £2,000.
Prosecutor Fallon Alexis told the court Mr Wheatley, from Berecroft, Harlow, had claimed there was a registered GDC dentist who supervised the teeth-whitening technician.
Warning letters from the GDC were sent to the company in September 2013 and in February, the court was told.
The GDC said only dentists, dental therapists, dental hygienists and clinical dental technicians can legally perform tooth-whitening.
On social media and its website, the firm has posted photos of a number of "celebrity clients", including Towie cast members and MTV show Geordie Shore.
The company offers a White Smile for £40, a Hollywood Smile for £50 and the Essex Smile at £60.