Essex police officer Neil Culham cleared of groping charges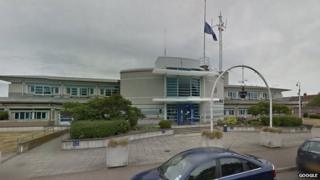 A policeman accused of touching a woman's thigh and kissing her while driving her home from a police station has been acquitted of all charges.
PC Neil Culham, 42, denied touching the woman after he arrested her in Clacton, Essex, in 2012.
She said he also forced her to touch him in the groin when she answered bail at the police station two months later.
Mr Culham, of Ardleigh Road, Dedham, was found not guilty after a trial at Ipswich Crown Court.
He was working for Essex Police when the woman, who cannot be named for legal reasons, was arrested on suspicion of harassing her former partner.