Tag-wearer Darren Girling caught out by GPS location pinpointing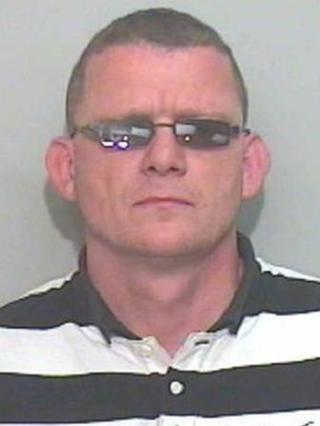 A burglar who volunteered to wear a tag but then "carried on offending" was unaware of how precisely his movements could be followed, police said.
Darren Girling, 38, was given a "Buddi tag" containing a GPS system as part of a deferred sentence for burglaries.
He was then recorded regularly visiting a cannabis growing site, despite denying a charge of producing the drug.
Essex Police became the first force in the UK to give evidence collected from the tag to Basildon Crown Court.
The device also placed him at the scene of two speed camera offences in Leigh-on-Sea, after he claimed his number plate had been cloned and the vehicle caught on camera was not his.
'Exact location'
Det Sgt Darren Ward said the "Buddi tag" software was able to show a person's progress on a map and give their exact location.
"The information was shown to the court in connection with the cannabis growing site at Leigh and showed that Girling made regular visits to the property," he said.
When he realised how precisely the tag was able to track his movements, Girling - who is from the Southend area - cut it off his ankle, and was subsequently charged with criminal damage.
As a result of the evidence, he was convicted of two charges of perverting the course of justice, two counts of cannabis production, criminal damage to his tag, six charges of stealing from motor vehicles, fraud and making threats against a police officer.
He was sentenced to two years in prison.