Ian Luder new UKIP candidate for South Basildon and East Thurrock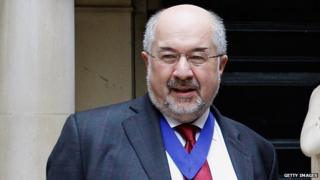 A new candidate has been chosen to represent UKIP in the Essex seat of South Basildon and East Thurrock after the former candidate resigned.
Kerry Smith was selected to fight the parliamentary seat for UKIP in December but pulled out after he made offensive remarks against gay people and other UKIP members.
Ian Luder has been selected as his replacement.
Mr Luder is a former labour councillor and Lord Mayor of London.
Former Tory MP Neil Hamilton pulled out of the selection process after a letter from UKIP's finance committee was leaked to Channel 4 News querying his expenses claims for the party.
Mr Smith has announced he will contest the seat as an independent.