Essex County Council pays damages to pensioner moved 'without authorisation'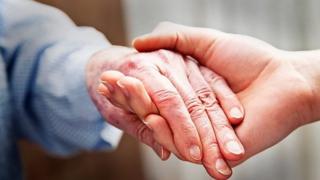 A 91-year-old former RAF gunner who was moved into a "locked dementia unit" without authorisation has been awarded £60,000 in damages.
The pensioner was moved out of his home by social services staff in May 2013.
Essex County Council agreed to pay out as part of a "compromise agreement" after a friend of the man took legal action on his behalf.
A judge at the Court of Protection said the council had had "no authorisation" to remove the pensioner from his home.
Judge Paul Mort said the man, who suffers from dementia, had been wearing a dressing gown and no "trousers or pyjama bottoms" when he was removed from the home he shared with his cat Fluffy.
It was alleged when the pensioner "declined" to leave, a social worker said she would call police, the judge said.
The pensioner was subsequently detained "against his wishes" for 17 months.
Assessments concluded he had "capacity", and his detention had been unlawful.
The man's friend lodged a human rights claim, saying his rights to liberty and respect for private life - enshrined in the European Convention on Human Rights - had been breached.
Judge Mort said the "compromise agreement" made by Essex County Council provided the pensioner with a "fair and reasonable reward".
The local authority had also agreed to pay the pensioner's legal fees, which were likely to be more than £50,000.
Judge Mort added he was "gratified" to hear the man returned to his home late last year and was being looked after by carers.
Essex County Council's cabinet member for adults and children, Dick Madden, said: "We accept that in this case we failed to follow the legal requirements."
He said a "variety of measures" had been implemented "to reduce the likelihood of this happening again".