G4S driver Raymond Boland cleared of £800,000 theft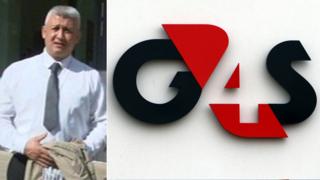 A security van driver has walked free from court after being cleared of stealing more than £800,000 from the company he worked for.
Former G4S employee Raymond Boland, 40, of Gurney Close, Barking, denied theft and claimed he was forced to give the money to thieves on 3 January 2012.
Mr Boland cried in the dock as the jury found him not guilty at Chelmsford Crown Court.
The stolen money has still not been found.
The court heard how Mr Boland had been threatened at gunpoint to hand over £809,000 at a lay-by near Nazeing during the two-and-a-half week trial.
The jury of six men and six women reached a majority verdict after eight hours of deliberation.