Linden Centre staff 'missed opportunities' to treat Matthew Leahy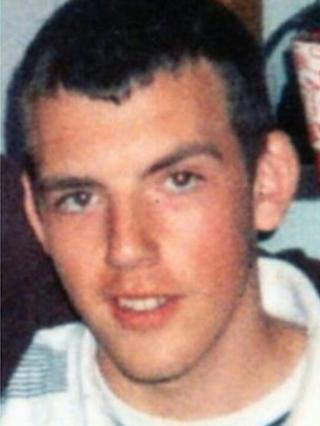 Staff at a mental health centre "missed opportunities" to provide better care for a patient found dead in his room, an inquest has heard.
Psychiatrist Claire Royston told Chelmsford Coroner's Court Matthew Leahy's paperwork was incomplete and a key worker was not assigned to him.
He was found dead at the Linden Centre, Chelmsford, in November 2012.
The court heard how during his stay at the centre "delusional" Mr Leahy, 20, believed he had been raped in hospital.
Dr Royston said he was also convinced his body "had been infected with parasites".
Mr Leahy had a history of drug-induced psychosis, and had in the past smashed up the caravan where he lived at Bradwell Marina, threatened to kill himself and gone missing.
He was taken to the Linden Centre, operated by the North Essex Partnership NHS Foundation Trust, on 7 November 2012.
On 15 November his body was found in his room by staff members. A post-mortem examination revealed the cause of Mr Leahy's death was hanging.
Cannabis smoker
Dr Royston told the court that one of the symptoms of having a "delusional disorder" is that patients have "a fixed set of beliefs that they hold as true".
She said paperwork had not been filled in properly during Mr Leahy's stay at the Linden Centre and that a key worker, who would have spent one-on-one time with him, had not been assigned.
Dr Royston also said no help was given to stop him smoking cannabis, which he believed was a form of self-medication but which actually made his condition worse.
Instead he continued to substitute the drug for prescribed medication.
But the independent psychiatrist said she did not believe these mistakes had contributed to his death, which had come "out of the blue".
The hearing is expected to conclude on Friday.