Deanes School in Essex to get government improvement grant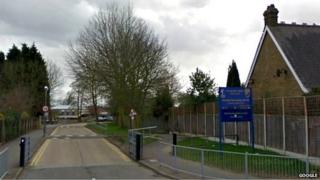 An Essex school previously reprieved from closure will receive money to refurbish its science, technology and arts facilities.
The Deanes School in Thundersley was due to close but the decision was reversed by inspectors last year.
Head teacher Jan Atkinson said it was unclear how much cash would come from the government award.
Essex County Council put in seven bids as part of the government's priority schools building programme.
Asked by BBC Essex if it would run into millions of pounds, Ms Atkinson said: "I can't say at this stage, I just know it's one of the biggest projects that went in as part of the bidding process."
The money would be used to either refurbish or rebuild the school to improve the whole of the science block, including, ICT, arts and food technology departments.
The county council had wanted to close The Deanes in November 2013 due to falling demand for pupil places.
However, it was reprieved when the Office of the Schools Adjudicator upheld an appeal against the council, which meant the school could stay open.
Essex county councillor Ray Gooding, cabinet member with responsibility for education, said they were pleased the Education Funding Agency would be helping seven schools across the county.