Essex knife crime: Police target social media advertised parties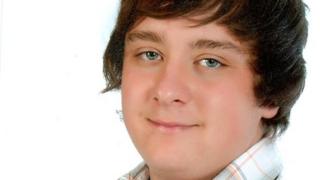 A specialist knife crime unit in Essex is monitoring social media for parties or gatherings with open invitations that could attract trouble.
Det Ch Insp Russ Cole, who heads up the unit, said it had been established in direct response to increases in armed robberies.
Officers are now sent to check "suspect events" spotted on social platforms.
London gangs had targeted young people in the county in the age group 15 to 25 leading to fights and murder, he said.
Mr Cole said gang members saw new opportunities in quiet parts of Essex.
A knife culture has grown where it is "cool to carry", he said.
This contributed to the murder of Jay Whiston, a teenager from Clacton.
Edward Redman, 18, was jailed for life for the unprovoked stabbing at a party in Colchester in 2012, which he had learned about on Facebook.
Another victim Ashley Woolley, 18, was stabbed to death at Oaklands Park in Chelmsford on 18 December last year.
A 17-year-old boy, not named because of his age, will face trial for murder at Chelmsford Crown Court in May.
An education programme has been set up with schools and colleges to highlight the dangers of routinely carrying knives.
Mr Cole said this has helped reduce the numbers of incidents, but officers were also using stop and search powers to crack down on the problem.