Barry Beavis's Supreme Court parking appeal cash bid reached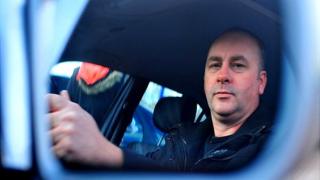 A driver planning a legal challenge against parking charges has reached his fundraising target in less than a day.
The Court of Appeal last week dismissed Barry Beavis's claim an £85 charge for breaching a two-hour limit was "unfair and disproportionate".
But, he has been given leave to appeal against its verdict to the Supreme Court.
The chip shop owner, 48 and of Chelmsford, set a £6,000 online funding target, but raised more than £7,500.
ParkingEye, which issued Mr Beavis with the charge letter in April 2013, told the Court of Appeal such fees were "a commercially-justified deterrent".
The three appeal court judges found the amount he was charged "is not extravagant or unconscionable".
The British Parking Association welcomed the court's judgement saying it "provided clarity on the use of contract law for parking on private land".
Mr Beavis said he was taking the case to the Supreme Court in an effort to "change the private parking industry forever".
The money raised, he said, would be used to start the appeal and to make submissions.