Chelmsford council to clean swimming pool after asbestos found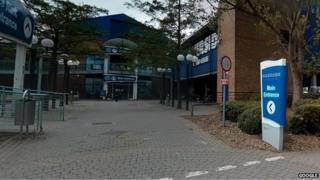 An outdoor swimming pool in Essex has become contaminated with asbestos and its opening this season may be delayed while cleaning is carried out.
The Riverside Ice and Leisure Centre in Chelmsford was due to open in late May.
The Health and Safety Executive is to investigate how asbestos settled at the bottom of the pool.
It is believed to have come through water circulation pipework which may have been damaged during maintenance work last October.
Chelmsford City Council has been advised that while the asbestos is in the water, it poses no risk to the public or staff.
A thorough investigation of the pipework will be carried out once the water and asbestos are removed from the pool, the council said.
The outdoor pool's water filtration system is completely separate to the indoor pool's but as a precaution water samples have been tested and found to be safe.
As soon as the asbestos appeared in the pool immediate measures were taken to restrict access to the outside area, the council said.
A spokesman said: "We have identified the most effective way of disposing of the material safely and this will commence in mid-May."