Merger plans to create largest council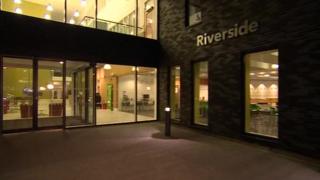 There are big changes underway in local Government. In the week the first details of East Anglian devolution emerged, two of our councils took the first steps towards completely merging to create the largest district council in the country.
If Waveney and Suffolk Coastal district councils pull it off, the new East Suffolk Council will stretch from Felixstowe to Lowestoft, elect a new set of councillors and serve a quarter of a million people.
At a joint cabinet meeting this week the plan was overwhelmingly backed. Officers will now draw up a proper business case for the merger and if that is successful, a local referendum will be held later in the year. It is hoped the merger will go ahead in 2019.
"It's the natural progression," said Councillor Ray Herring, the Conservative leader of Suffolk. "We have been working together for seven years and sharing staff and services. This is the next step.
"We've got to make sure the business case stacks up, but I would say this has legs."
His opposite number on Waveney Council, Colin Law, who's also a Conservative, agrees: "This will save us a minimum of £800,000 a year. Council tax payers shouldn't notice the difference, only that we are managing their services more effectively."
'Local Plan'
With council spending continuing to be squeezed, there is growing pressure on authorities to be more efficient, but to continue to provide the many services which the public expect. That's why most of those sitting around the table like this idea.
Waveney Councillor, David Ritchie, talked about the savings which could be made with staff having to deal with just one local plan, with just one head of planning for East Suffolk, not two.
While Suffolk Coastal Councillor, Geoff Holdcroft, told the meeting:" I am in local Government to serve local people and this will deliver better services for them."
Only Councillor Andy Smith (Conservative, Felixstowe) observed: "In the public sector, bigger is not always better, just look at British Rail and the NHS."
His is not a lone voice, outside the cabinet quite a few people have reservations.
UNISON is worried about what a larger authority will mean for the staff workload, while the Labour group leader on Waveney, Councillor Sonia Barker, is worried about a potential democratic deficit.
"Local democracy will suffer. We will have councillors in Kesgrave and Woodbridge making decisions affecting people in Lowestoft. That can't be right," she said.
She also admitted if the merger goes ahead, it will be "extremely difficult" for Labour to ever win a majority on the new council.
If this merger happens it is thought this will be the first time two authorities have ever voluntarily merged, redrawn ward boundaries and elected different councillors. With many other authorities already sharing staff and services, could this be the start of a new trend in local Government?