Essex Police speak to UKIP MEP Tim Aker in sex assault claim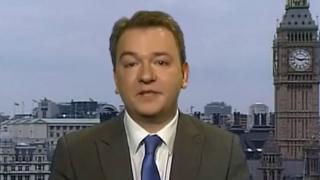 UKIP member of the European Parliament Tim Aker has voluntarily spoken to police over allegations of sexual assault.
Essex Police say they have "spoken to the person" reporting "an allegation and enquiries are continuing".
Anonymous letters have been sent to Thurrock councillors and members of the public making claims against Mr Aker.
Sources close to Mr Aker, MEP for the East of England, described these letters as making "outrageous claims".
Essex Police confirmed that it was also investigating "an allegation of malicious communications relating to letters being sent to a number of individuals".
Steve Crowther, UKIP chairman, said in a statement from the party: "I can confirm that the party looked into allegations that were put to us; but it would be inappropriate for us to comment further on something which is subject to a police investigation, until that investigation is complete."