Dean Saunders death: Justice secretary 'sorry' for prison suicide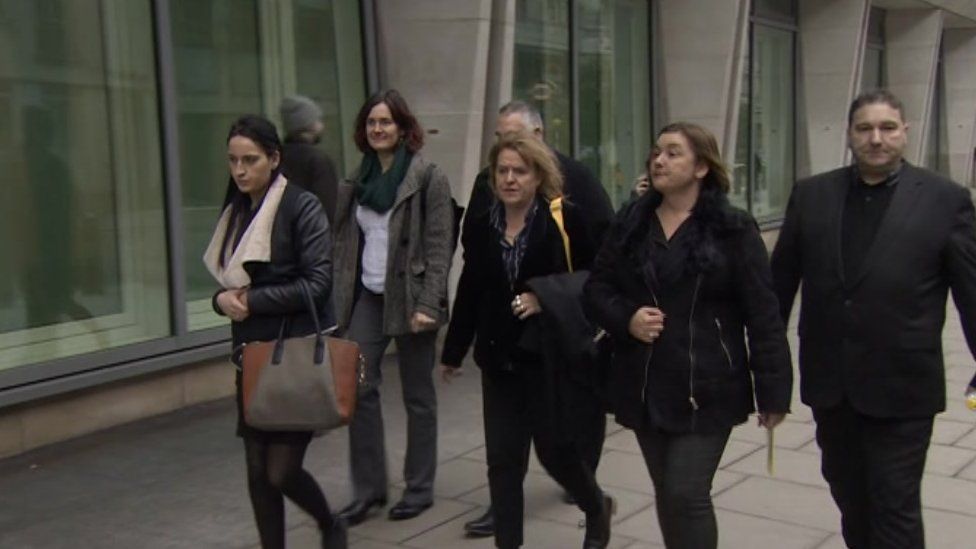 The family of a man who killed himself in jail have received an apology from Justice Secretary Liz Truss.
Dean Saunders, 25, of Basildon, electrocuted himself at Chelmsford Prison, Essex, in January 2016.
His father, Mark Saunders, said the apology at a London meeting was "welcomed" by his family.
Mr Saunders' parents said they had pressed for Tuesday's meeting with Ms Truss as they were "owed" an explanation for their son's death and were "angry".
"She did apologise to us, straight from the off, and we welcomed that," said Mr Saunders.
"It was simply, 'I'm sorry about Dean and the way he was failed'."
Dean died after being arrested for stabbing his father as he tried to stop him harming himself during a bout of paranoia.
The Prisons and Probation Ombudsman said the father-of-one was at "high risk of suicide" when he arrived at Chelmsford and identified "a number of weaknesses" in the prison's handling of his case.
It said those involved in his care felt he should have been in a mental health facility.
The meeting was also attended by Prisons Minister Sam Gyimah.
Mr Saunders said Ms Truss "agreed with the failings and that Dean's situation should never have come to what it did".
"She wants to include us in decisions... and is going to involve us in the turning around of the state of the prisons."
His wife, Donna, said: "Sorry doesn't give me back my son, so if they're sorry prove they are sorry by making the changes."
The Ministry of Justice has been approached for comment.
Related Internet Links
The BBC is not responsible for the content of external sites.