Care home resident 'given sight test' while asleep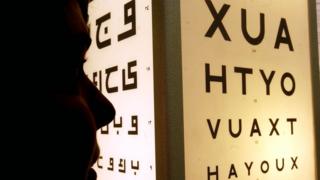 An optometrist who carried out an eye test on a woman in a care home while she was asleep has been struck off.
Mark Walker, who practised in the Colchester area, faced eight separate allegations at a General Optical Council hearing.
The conduct panel was told he had put "a group of highly vulnerable patients at risk of harm and abused their trust".
It is understood Mr Walker, who did not attend the hearing, has now retired.
Live: For more stories from across Essex
Mr Walker and his wife owned the Colchester-based practice which carried out sight tests at care homes and schools.
The conduct panel heard Mr Walker instructed an employee to change dates on paperwork before it was submitted to the NHS for payment. This, the hearing decided, was both "misleading" and "dishonest".
The panel also heard how in February 2013, Mr Walker went to see a patient at a care home and conducted a sight test on her without seeking consent and while she was asleep.
The test, the panel heard, lasted two minutes.
A witness told the panel how the patient "appeared to be asleep during the time that he was in the room".
Giving evidence to the panel, Prof Bruce Evans said a proper sight test "should not take less than 10 minutes at the least".
The panel found that in five of the charges against him, Mr Walker "put patients at unwarranted risk of harm and were for financial gain" and had "breached fundamental tenets of the profession".