Essex Police 'too busy' to solve Leigh-on-Sea theft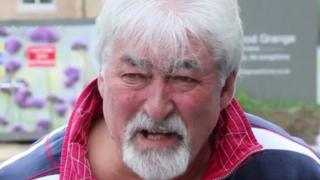 A businessman was told police officers were too busy to investigate after £26,000 worth of garden furniture was stolen from his company.
Jack Whiteley, who runs Glencrest Seatex Ltd in Leigh-on-Sea, supplied Essex Police with CCTV footage of the theft on 26 August.
But he was told in an email officers were "unable to assist as they are at saturation point with their workload".
The force said it would make the case a priority - and has now made an arrest.
Assistant Chief Constable Andy Prophet said he had called for an "urgent review" of the crime and apologised to the business owner.
LIVE: Updates from across Essex
He said some of the force's "processes let Mr Whiteley down".
"In this case, an eminently solvable case, an officer should have been allocated more efficiently than on this occasion," he told BBC 5 live.
"This is a priority and Essex Police will be taking it forward."
At about 15:10 BST on Monday, police said they had arrested a 32-year-old man from Laindon on suspicion of theft.
Speaking before the arrest, Mr Whiteley said the garden chairs were stolen from his warehouse.
He reported the crime on 28 August.
A week later, in an email, Mr Whiteley was told by police that an officer had tried to call him while he was away in Germany and that the allocated officer was then on rest days and leave.
The email from the crime bureau went on to say the police team on duty could not assist as they were too busy with their own workload.
Mr Whiteley said: "My furniture has gone walkies now, the whole point of me sending this (the CCTV footage) to the police on the Tuesday following the bank holiday weekend was we had time to go and get these people and get my 20-odd thousand pounds worth of goods back.
"From my point of view, the police have cost me those goods."