Stow Maries WW1 aerodrome set for £4.3m restoration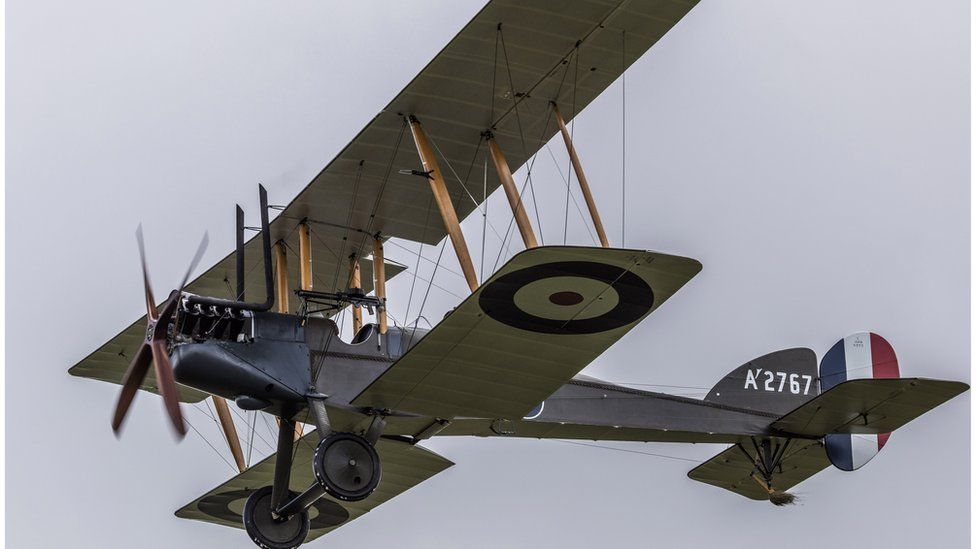 A "forgotten" World War One aerodrome is set to be restored in a £4.3m project after winning a lottery grant.
Buildings at Stow Maries Great War Aerodrome, near Maldon, Essex will be made into a visitor attraction.
The aerodrome was established in 1916 and played a key role in defending London from German Zeppelin attacks.
Ros Kerslake, of the Heritage Lottery Fund, said: "The fact the aerodrome was largely forgotten for so many decades adds to its mystique and appeal."
The airfield reverted to agricultural use after the war, but most of the buildings remain untouched.
The site was in a state of disrepair until a group of local historians and military aviation enthusiasts recognised its importance in the late 1970s.
The Heritage Lottery Fund has granted Stow Maries the first instalment of £300,000.
A spokesman for the lottery fund said the full £4.3m grant would be awarded if the plans progress.
There are plans for a former accommodation block to become a permanent exhibition, enabling visitors to experience what it was like to live as a Royal Flying Corp officer.
The grant would also be used to build a new welcome centre, a cafe and shop.
Ian Flint, chief executive of Stow Maries Great War Aerodrome Trust said: "This will help us keep Stow Maries where it deserves to be - on the regional, national and international heritage stage."
Related Internet Links
The BBC is not responsible for the content of external sites.