Family voices doubts over Colchester drowning death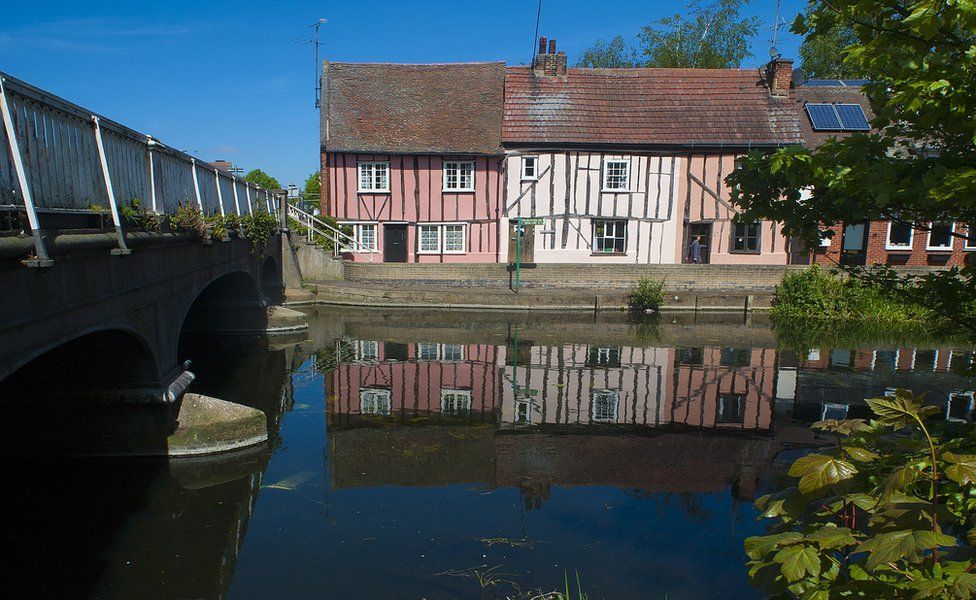 The family of a 21-year-old found drowned in a river have questioned whether he might have been the victim of foul play.
Callum Brown was reported missing following a retirement party in Colchester, Essex, on 30 June.
His body was spotted floating in the river next to Castle Park by a passerby on 5 July.
Senior Essex Coroner Caroline Beasley-Murray recorded an open conclusion following in inquest into the death.
She said there was insufficient evidence to prove Mr Brown, who was born in Basildon and lived in Wivenhoe, died as a result of an accident.
The hearing was told how CCTV footage showed Mr Brown leaving the Qube Bar in Crouch Street alone.
During the inquest hearing in Chelmsford on Thursday, Mr Brown's family said they did not believe he would have gone close to the water because he could not swim.
"We just don't believe he would voluntary go towards the riverbank or that he slipped into that river," the family said.
They said there was a theory that he gone towards the river to "relieve himself". But they said if he needed to urinate he would have gone against one of the many trees in the park rather than by the water.
The family questioned whether any evidence, such as bruising, would have been left had Mr Brown been pushed into the water.
Acting Insp Timothy Goodwin, who told the inquest Mr Brown was seen on CCTV swaying from side to side while walking, said: "There probably would not be any evidence of pushing."
But the officer added the case had been investigated and no evidence of foul play had been found.
Related Internet Links
The BBC is not responsible for the content of external sites.