Police probe alleged abuse levelled at wife of brain damaged football fan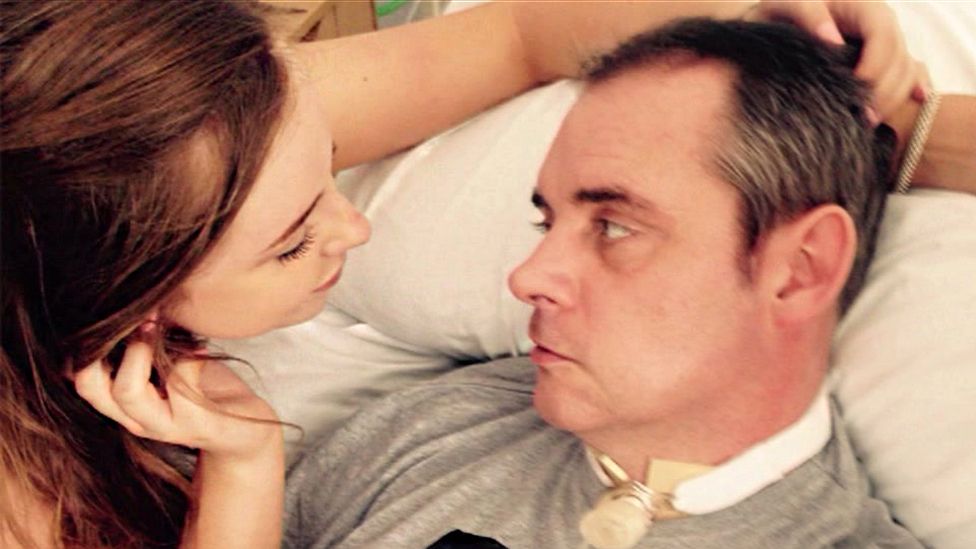 Police are investigating allegations of abuse waged against the wife of a football fan who was left brain damaged when he was attacked by rival fans.
Simon Dobbin, from Suffolk, was assaulted in Southend, Essex, in March 2015.
Essex Police is now investigating claims Mr Dobbin's wife Nicole was verbally abused outside the court.
Mr Dobbin spent a year in hospital as a result of the attack which happened after his team, Cambridge United, played at Southend United's ground Roots Hall.
He is being cared for by his family at home in Mildenhall.
He attended court to see his attackers sentenced, but had to leave when he became upset.
Three of the 12 men sentenced were given five-year jail terms.
Eight men were found guilty of violent disorder, while Rhys Pullen admitted the charge. They were sentenced to the following:
Five years for Ryan Carter, 21, of York Road, Southend
Four years for Jamie Chambers, 24, of Coleman Street, Southend
Three-and-a-half years for Lewis Courtnell, 34, of Stadium Road, Southend
Three-and-a-half years for Scott Nicholls, 40, of Little Spenders, Basildon
Three-and-a-half years for Matthew Petchey, 26, of Lascelles Gardens, Rochford
Sixteen months for Rhys Pullen, 21, of Wickford
Five years for Thomas Randall, 22, of Seaforth Avenue, Southend
Five years for Alexander Woods, 25, of Fairmead Avenue, Westcliff
Three years for James Woods, 25, of Fairmead Avenue, Westcliff
Three men were jailed for conspiracy to commit violent disorder:
Three years for Greg Allen, 29, of Western Avenue, Westcliff
Three years for Phil McGill, 32, of Hornby Avenue, Westcliff
Two-and-half-years for Michael Shawyer, 31, of Belgrave Road, Leigh-on-Sea
All of the men were given a 10-year football banning order.
Ian Young, 41, of Brightwell Avenue, Westcliff was found guilty of assisting an offender by hiding the group while police were conducting a search. He was given an 18-month suspended prison sentence and must do 250 hours of unpaid work