Essex special needs testing service is suspended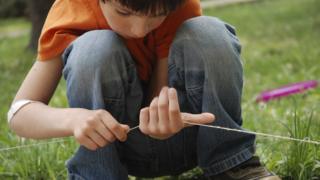 Vulnerable children are at risk of ending up in the wrong type of school because a special needs testing service has been suspended, it has emerged.
The Child Assessment and Development Unit diagnoses young people with autism and other special needs in north Essex.
The BBC has learned 138 children are currently on the waiting list for the service.
However, it has been suspended because of a row between the NHS and Essex County Council over who funds it.
The service, for pre-school children, diagnoses communication difficulties such as autism spectrum disorder and states what types of support a child will need in their education.
One of those affected is Harrison Chatters in Brightlingsea whose parents need to apply for a school place before the end of the month.
His mother, Julie Chatters, said: "My son is nearly four years old and was referred to the unit in October 2016.
"We are now half-way through the process and I have been told the service is suspended.
"It is distressing for me, my family and my son because he is supposed to be starting school next September and for that he will need an Education, Health and Care Plan (which have now replaced special educational needs statements).
"School applications start this month so it is very worrying.
"All we want is for our child to be assessed and a diagnosis given for their educational needs. We are in limbo."
The North East Essex Clinical Commissioning Group said Essex County Council was "responsible for assessment".
But a spokesman for Essex County Council said assessments were "a clinical service commissioned by the NHS".