Southend Lotto winners to marry after 30-year engagement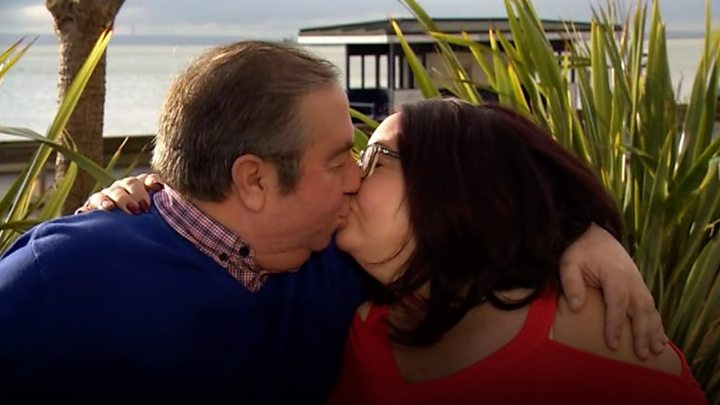 A couple who have been engaged for 30 years say they will finally be able to get married after winning £1m.
Tony Pearce, 66, and Deb Gellatly, 58, from Southend, Essex, were planning on selling their home to avoid repossession before they discovered they had won the Lotto raffle prize.
Mr Pearce had a cardiac arrest last year and had to give up work, leading to a strain on their finances.
The couple will now have a "dream wedding" in 2018, they said.
"It's what we always wanted to do but initially we didn't because there was always something else to do or buy," Mr Pearce, a former business manager, said.
"My ill-health really focused our minds on the priorities in life so when we decided we definitely wanted to get married more than anything, we couldn't because the funds weren't there, but they sure as hell are now."
Admin worker Ms Gellatly added: "It's still a dream. Everyone probably says the same, but it is. It's not something that happens to the likes of us and our families."
The couple, who won the 25 November raffle prize, said they would pay off their mortgage and debts alongside tying the knot.
"The way I see it, earlier this year the hospital gave me my life back, now the lottery has given our life together back and we intend to enjoy every second of it," Mr Pearce said.