Elvis Presley record collection stolen in burglary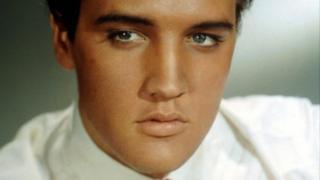 A Elvis Presley fanatic's collection of more than 100 records - including rare and valuable LPs - has been stolen from his home.
The man, who is in his 70s, had spent much of his life amassing a collection of the King's works.
Police believe his home in Godfrey Way, Great Dunmow, Essex, was targeted because of his memorabilia collection.
The victim, has been left "completely distraught" by the burglary, police said.
"I've built this collection up over many years and it means an awful lot to me," the man said.
"It is not just the monetary value of these records, they have huge sentimental value and I just want them back."
The burglary happened at some point between 21 November and 3 December.
"We believe more than 100 records have been stolen in total, many of which are extremely rare and valuable, including a collection of LPs and 78s," Det Con Red Leeson said.
"The person or people responsible would've needed a vehicle to transport all the records because of the amount of them taken and I believe someone must have seen or heard something."