Glenn Tamplin: Billericay Town boss banned from driving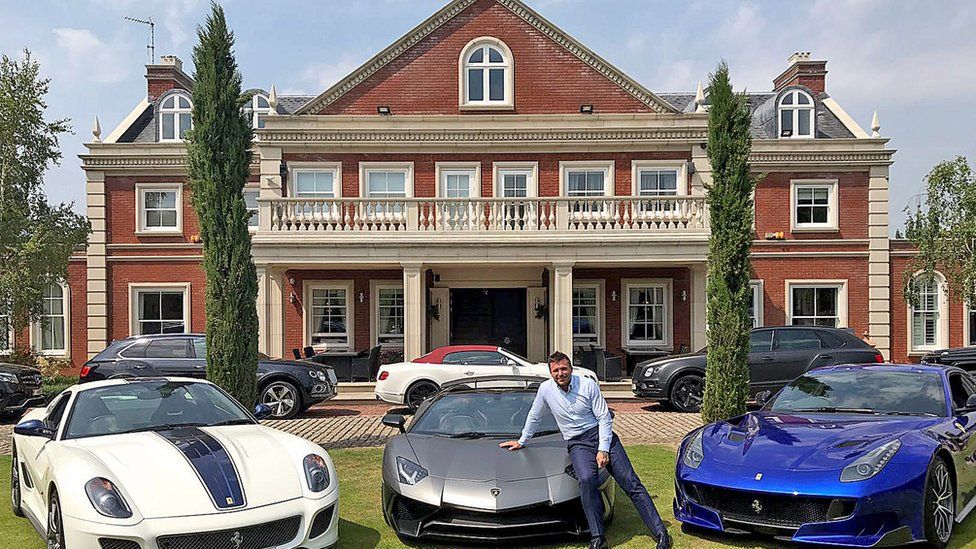 A football club boss says he "respects the decision" of magistrates who banned him from driving and issued him with a hefty fine for speeding offences.
Billericay Town owner Glenn Tamplin was clocked doing 44mph (70kmph) in a 30 zone in May, and 66mph (106kmph) in a 50 zone in April, both times in Essex.
Appearing at Chelmsford Magistrates' Court, he was given a six-month driving ban and ordered to pay £1,455 in total.
"I've learnt my lesson and will move on from it," he said outside court.
"I've got my football club, I've got my family, I've got my health, I've got everything else - I haven't got my driving licence, I don't mean to play it down but when you look at what some other people haven't got at Christmas, it's not the end of the world."
He was fined £650 for each speeding offence, £90 in prosecution costs and £65 for a victim surcharge.
Multi-millionaire Tamplin, 45, of Abridge in Essex, is a car enthusiast and owns a number of high-performance vehicles but said he would now be employing a driver.
"What people don't realise is that all times of the day, I go out and help people," he said.
"I help addicts, I sponsor people, I help people with issues. But there are people I won't be able to help at 2 or 3 in the morning now, because the driver will only be able to do a certain amount of hours.
"Some families will suffer because I can't be at their beck and call."
Tamplin, who made his fortune in steel, has invested more than £2m into Billericay since buying the Essex part-timers last December.
Just got out magistrates court at Chelmsford and lost my licence for 6 months
Fare play broke the law and got my punishment
Need to slow down and stop running around trying to do everything and getting speeding tickets
Our best lesson is our last mistake

— Glenn Tamplin (@glenntamplin) December 19, 2017
Related Internet Links
The BBC is not responsible for the content of external sites.