Stranger 'slept under Parliament desk' says MP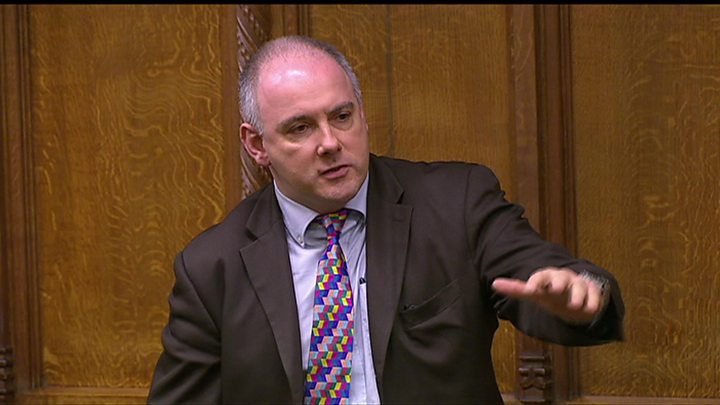 An MP has called for better security in Parliament after he said his valuables had been stolen and his staff found a person sleeping under an office desk.
Robert Halfon said his staff had experienced "constant thefts" from their office situated in what he termed the House of Commons "dungeons".
The Conservative MP for Harlow said he had alerted the authorities but that "very little has been done".
Speaker John Bercow said strangers sleeping in offices was "news to me".
"I had not known of that and my understanding is that the authorities had not known of that," he added.
'Invasion of privacy'
Mr Halfon, chairman of the Education Select Committee, said since 2010 his staff had had computers and other valuables stolen.
"They have also come in in the morning and found somebody sleeping under a desk; they have come in and seen clothes just thrown in the middle of the floor," Mr Halfon added.
"This is unacceptable that my staff's privacy should be invaded in this way, that there should be constant thefts of valuable things, even when they are locked in drawers..." he said.