Elvis fanatic 'overwhelmed' by help after burglary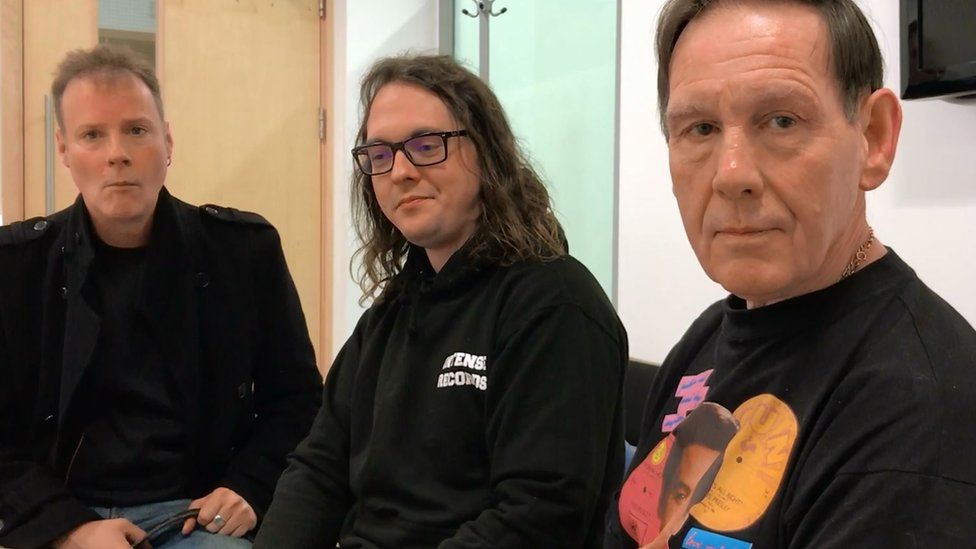 An Elvis fan whose valuable record collection was stolen in a burglary says he has been "overwhelmed" by support from fellow music fans who have tried to replace the lost items.
John Tayler was left "completely distraught" by the theft from his home in Great Dunmow, Essex, last year.
When word got round about the theft, local record shop owners "decided to club together" to help.
Mr Tayler said it was "absolutely fantastic" to receive the new items.
"I'm overwhelmed by people's generosity, and I can't thank them enough," he said.
He had spent much of his life amassing the collection of more than 100 records, which included rare LPs.
Denholm Ellis, of Intense Records in Chelmsford, said the story of what had happened to Mr Tayler "struck a chord with me straightaway".
"I just wanted to do something," he added.
He said members of Chelmsford Record Fair had put items together, and they had found a "pretty special" photo of Presley doing karate which they gave to Mr Tayler.
Elvis impersonator Dave Harley, who also helped with the efforts, said: "I don't know if there's anything more personal than someone's private collection. It's really heartening the way people have responded."
Mr Tayler said he had been left "shocked and angry" by the burglary, which happened between 21 November and 3 December.
"It's not the money - it's them being in your home, taking your stuff, violating your privacy," he said.
Police believe his home was targeted because of his collection.