'WW2 bomb' at Essex industrial site an empty shell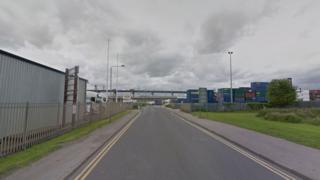 A suspected unexploded World War Two bomb found on an industrial site in Essex was an empty shell, police said.
It was found in Oliver Close, Grays, at about 08.55 GMT and police closed the Queen Elizabeth II Bridge as a result.
Essex Police said a Ministry of Defence bomb disposal team had assessed the device and confirmed it had no explosives inside.
Police said it will be taken away from the site and there will be no further closures to the bridge.
The force said it was not the same unexploded bomb that was found near London City Airport.