Chelmsford's homeless community voices shock at man's doorway death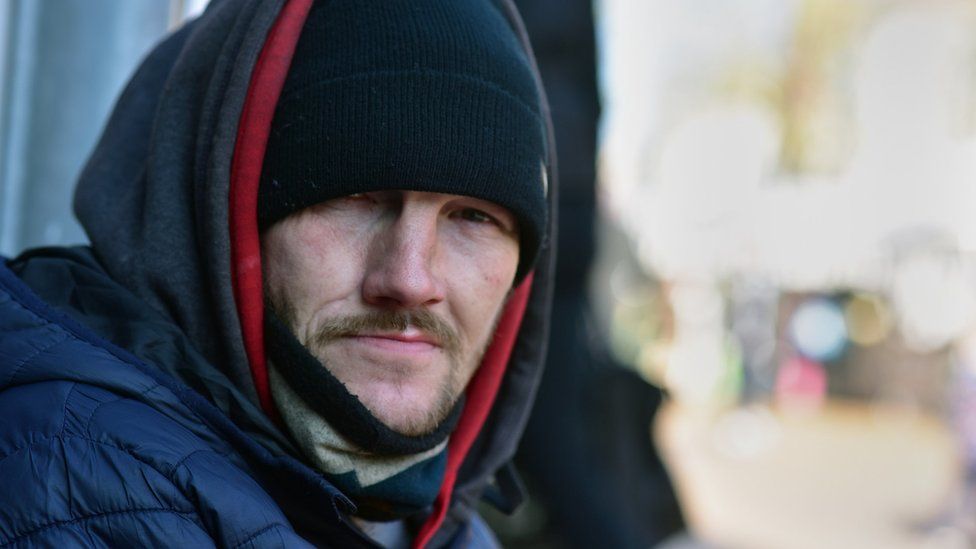 Homeless people have told of their shock after a man died in a shop doorway during a night of freezing temperatures.
Essex Police said Mr O'Connor's death is being treated as unexplained.
Although temperatures in the city dropped below 0C (32F) on the night of his death, his friends say he had been suffering with his health in general.
Mr O'Connor, who was originally from Canada, is understood to have recently undergone an operation for cancer, which required the removal of his voice box.
Ross Miller, who is homeless, said he had known Mr O'Connor for 16 years: "I was devastated when I heard the news. He could be a pain, but he was all right. He was a nice bloke."
He said the streets had been bitterly cold the past few days, adding: "I wish I had somewhere to go. I don't like sitting here, I really don't.
"Some people are really kind, they give you the time of day, maybe a little food or some spare money."
Alice, who works at a coffee shop in Chelmsford, said: "I knew the guy who died, he was around here quite a bit so you just do what you can.
"It is cold and hideous at the moment, so you have got to be nice when you can."
A second homeless man, called Daniel, from Bradford, said some homeless people struggled to get places in night shelters.
He said homeless people who tested positive for drink or drugs often found themselves turned away.
"We are not bad people," he said. "We are functioning alcoholics - we drink just to keep warm.
"We are not going to start problems. I would go in there to get some sleep and to not get hypothermia."
Related Internet Links
The BBC is not responsible for the content of external sites.