Pioneering gardener Beth Chatto OBE dies, aged 94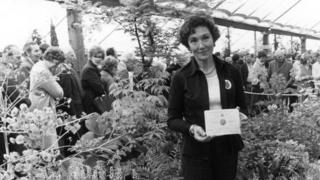 Pioneering gardener Beth Chatto, who won 10 successive gold medals at the Chelsea Flower Show, has died aged 94.
Mrs Chatto died "peacefully at home with her family by her side" on Sunday, according to the gardens in Elmstead Market, Essex, which bear her name.
She won the Royal Horticultural Society's highest award, the Victoria Medal, in 1987 and was also awarded an OBE by the Queen in 2002.
A private funeral service is set to take place in due course.
In a statement, The Beth Chatto Gardens said her spirit would "live on in the gardens and her gardening ethos will continue through the work of the Beth Chatto Education Trust, established to inspire the next generation of gardeners".
Tim Upson, director of horticulture at the Royal Horticultural Society, said: "Beth Chatto was a hugely influential gardener, pioneering a natural and ecologically sensitive style of planting at a time when more formal, structured designs were the norm.
"Her hands on and accessible approach - her many books chronicled her experiences with a range of habitats including gravelly soil to stream-fed bog - inspired an entire generation to get growing through helping them identify the right plant for the right place."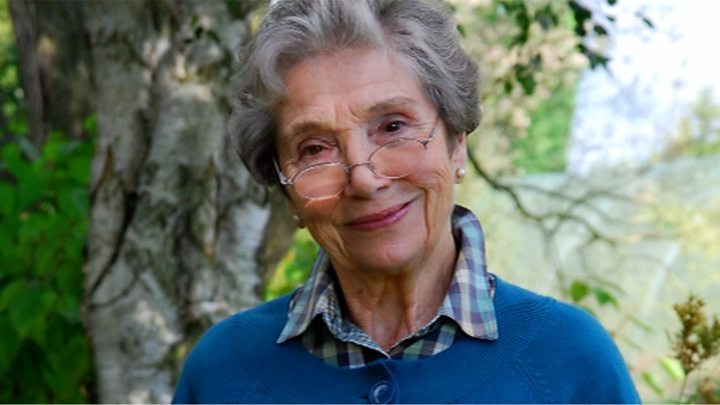 Mrs Chatto was introduced to gardening in the early 1950s when she became a founding member of the Colchester Flower Club, the second flower club in England.
Later that decade she began creating the gardens which made her famous after convincing her husband Andrew, who died in 1999, to build a house on part of his fruit farm.
She won her first of 10 consecutive gold medals at Chelsea in 1977 for a "unique" display of plants for dry and damp areas.
She later became an author of numerous gardening books, also appearing on BBC Radio 4's Women's Hour.
Mrs Chatto leaves two daughters, five grandchildren - one of whom, Julia Boulton, now runs the gardens - and five great grandchildren.