Bupa fined £3m in Legionnaire's disease care home death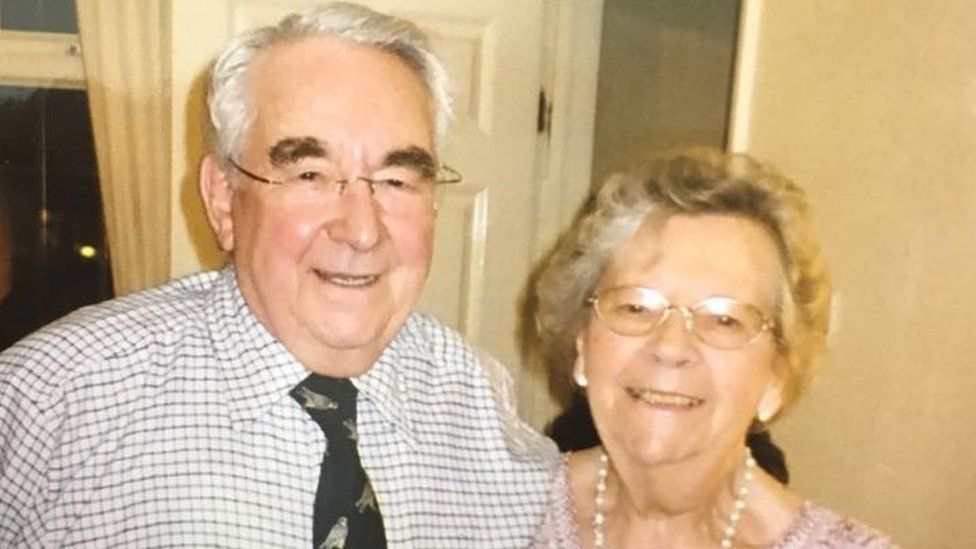 Private care provider Bupa has been fined £3m over the death of a pensioner at a nursing home in Essex.
Kenneth Ibbetson, 86, died after contracting Legionnaire's disease at Hutton Village care home in Brentwood, in June 2015.
Bupa Care Homes (BNH) Ltd admitted health and safety breaches at Ipswich Crown Court.
After the sentencing, Mr Ibbetson's family said Bupa were now "facing the consequences of their failings".
The court was told that samples taken from taps in Mr Ibbetson's ensuite bathroom found there was a high concentration of the bacteria in the water.
Retired businessman Mr Ibbetson moved into the home in March 2015 three years after the death of his wife Marjorie, but within weeks he complained of feeling unwell.
He was diagnosed with a lung infection and died at Basildon Hospital.
Two days later, the family were told that his body had been ravaged by Legionnaire's disease, the court heard.
A family impact statement described how Mr Ibbetson had suffered a "very aggressive, painful and distressing death".
The disease is a severe lung infection caused by inhaling droplets of water containing the legionella bacteria.
It can be found in the water of air conditioning units, hot tubs, showers or taps where the bacteria has infected the water supply.
Judge Emma Peters said the care home "allowed legionella to persist" despite various "warning bells" since 2012.
"No one had a grip of the risk in Hutton Village care home," she said, and the company had shown a "lack of remorse".
Speaking outside the court, Mr Ibbetson's daughter Caroline Peters said Bupa had finally been "brought to justice."
"The sentence imposed," she said, "will not bring our father back, but Bupa are now facing the consequences of their failings.
"Ultimately we hope this will prevent another family having to suffer a needless tragedy."
Joan Elliott, managing director for Bupa Care Services, said Mr Ibbetson's death was an "isolated incident".
"We've made a number of improvements across all of our care homes to make sure colleagues' training is kept up to date, this is important to offering the best care for our residents," she said.
Related Internet Links
The BBC is not responsible for the content of external sites.