Enid Blyton illustrator Eileen Soper to be celebrated
By Nic Rigby
BBC News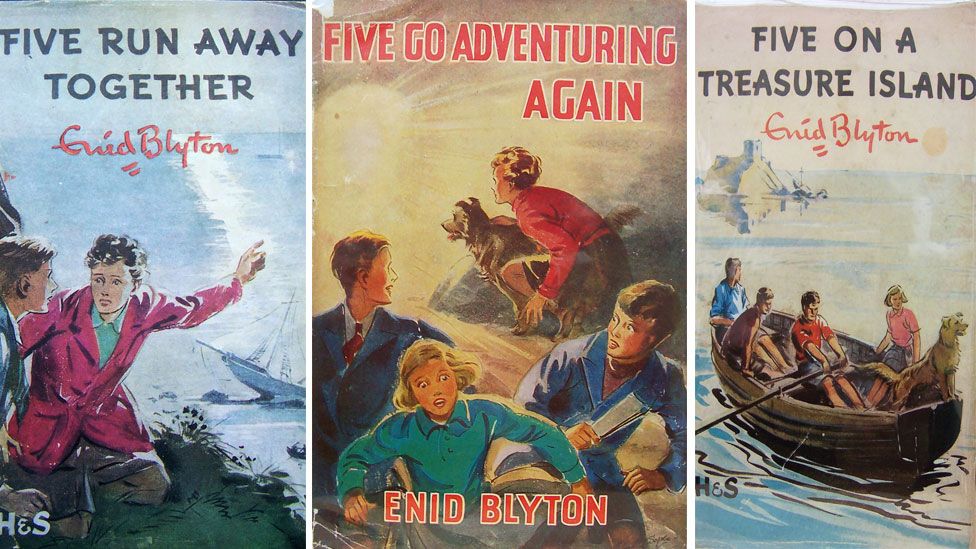 A campaign is under way to raise £600,000 to celebrate a family of artists, including the illustrator of many Enid Blyton novels.
Eileen Soper was responsible for the covers of The Famous Five stories, while her father George and sister Eva were also respected artists.
Joy Baker, 81, and her late husband John, of Lavenham, Suffolk, have brought together 700 pictures.
She said the charity wanted to convert a barn and also create an education centre to promote the family's work.
Mrs Baker said her husband first got interested in the work of George Soper after seeing one of his pictures of working horses reproduced in an advert in the Daily Telegraph.
When he discovered that, following the death of Eileen, his works and those of his children were being sold, he and his wife decided to buy as many as they could to try to keep a collection together.
Mrs Baker said she hoped the gallery and education centre would help the "public take to heart the exquisite pictures, which people who have seen them recognise".
George Soper is noted for his illustrations of working horses and of books such at Charles Kingley's The Water-Babies and Lewis Caroll's Alice in Wonderland.
Eva Soper was an artist and modeller of birds for The Royal Worcester Porcelain Company that remained in production for 49 years.
Eileen Soper, the youngest-ever exhibitor at The Royal Academy, was a wildlife author, illustrator and poet who illustrated many Enid Blyton novels.
Mrs Baker hopes the centre will help cement George Soper's "part in British painting history and his wonderful draftsmanship in terms of vision and colour".
She and the directors of the Soper Collection hope to attract more people to get involved in the project and organisation.
As well as the painting, the collection includes letters and papers of the family who lived for many years in a cottage in Welwyn, Hertfordshire.
Related Internet Links
The BBC is not responsible for the content of external sites.