Essex woman hurt in fox attack in lounge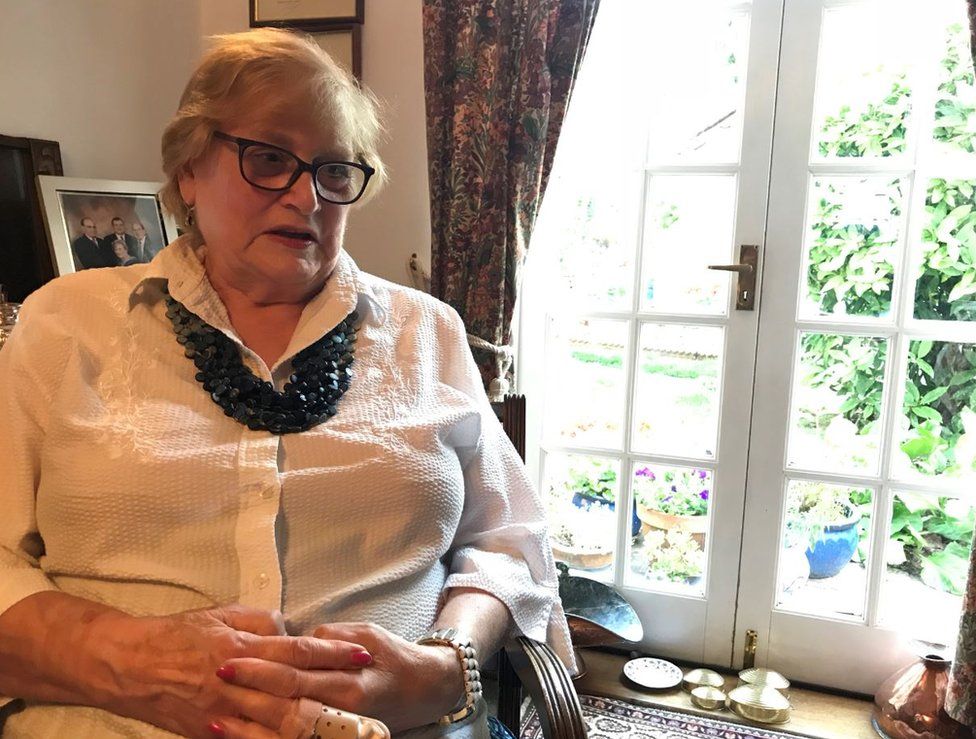 A woman suffered a suspected fracture when she was bitten by a fox that had wandered into her home.
Gill McMahon, 77, was reading a newspaper in her lounge in Essex with the French doors open when she felt "a terrible pain".
She looked down to find a fox "clamped" to her finger and had to shake it loose. It then bit her foot.
A wildlife expert said fox bites were unusual, but fingers might look like "little sausages" to a hungry animal.
Mrs McMahon said she was reading a Sunday paper and drinking coffee in her Little Chesterford home, near Saffron Walden, at about 08:30 BST on 22 July when it happened.
"It was quite a shock, but instinct just kicked in," she said.
"I stood up and was screaming and trying to shake it off, but it was holding on.
"I was looking at its beady eyes and sharp teeth."
When it eventually let go, she managed to shoo it outside.
Mrs McMahon attended hospital, where her nail was removed and a splint put on her finger.
She has since had two further appointments and needs to see a specialist as "an X-ray showed either a splinter of bone - or it might be a bit of the fox's tooth left in there".
You may also be interested in:
Are foxes a danger to humans? An expert's view
John Bryant, an urban wildlife expert and recipient of the RSPCA Queen Victoria Gold Medal for services to animal welfare, said about 7,000 people each year are treated in hospital for dog bites, 4,000 for cat bites and "maybe two or less for fox bites".
"But I'd not leave my door open as young foxes are all over the place at the moment and they're a bit like teenage hooligans - and very curious," he said.
Asked about why they might bite, he said: "In 45 years of working with foxes I have never met an aggressive one, but, fingers? Well, they could be little sausages, couldn't they?"
He dismissed fears about foxes being a danger to children out playing, saying: "Foxes would be unlikely to go near them, but would run away with all the shouting."
Related Internet Links
The BBC is not responsible for the content of external sites.