Hunt for Westcliff-on-Sea man who kept caiman and snakes at home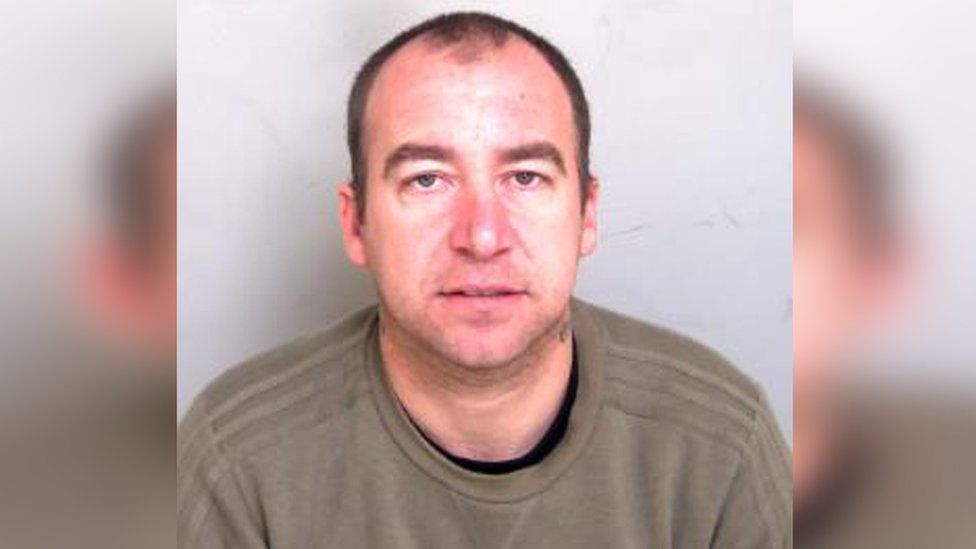 A man who kept a 4ft-long caiman and 16 live snakes in poor conditions at his home is being hunted by police.
Lee Thompson failed to appear at Basildon Magistrates' Court on Friday, where he faced animal cruelty charges.
The 36-year-old, of Westcliff-on-Sea, Essex, was convicted in his absence by magistrates, who issued a warrant for his arrest.
Reptiles in his home included cobras, copperheads, pythons and a Madagascar giant hognose, police said.
Thompson was found guilty of two counts of keeping a dangerous wild animal without a licence, two counts of causing unnecessary suffering to a protected animal and two counts of breaching a disqualification.
Police are now looking to track down Thompson, who is also known as Lee Snake or Snake.
They said he has distinctive tattoos including the word "snake" on his neck and an image of one of the reptiles on the right side of his head.
Thompson also has a scorpion tattooed on his neck, an eagle with the word "mum" on his upper left arm, a snake on his left arm, Celtic bands on both arms and a Manchester United badge on his right hand.
Related Internet Links
The BBC is not responsible for the content of external sites.