Parent calls Essex Police 999 over PE kit error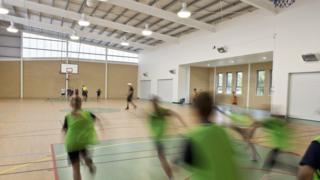 A parent rang 999 to complain about their child's PE kit having the wrong name stitched into it, said police.
The call was made to Essex Police on Tuesday morning, in a week when many schools in England are beginning a new term.
Essex Police Force Control Room called it "just another example of misuse of 999" on their Twitter account.
"This is far from a police emergency and a waste of time for the call taker," it added.
It is not known who stitched the name into the PE kit.
Last year the same force urged supporters of Premier League side West Ham United to stop calling emergency services after their team loses.
A fan had rung the control room following his team's defeat by Watford in November.
You may also like:
Children across England are back at school this week and for parents that means getting back to washing PE kits and making packed lunches.
How are the mums and dads coping with the back to school routine? Use the form below to tell us your muddles and mishaps and we could be in touch to share them with other bleary-eyed parents.