Police CSI 'put hand down woman's dungarees'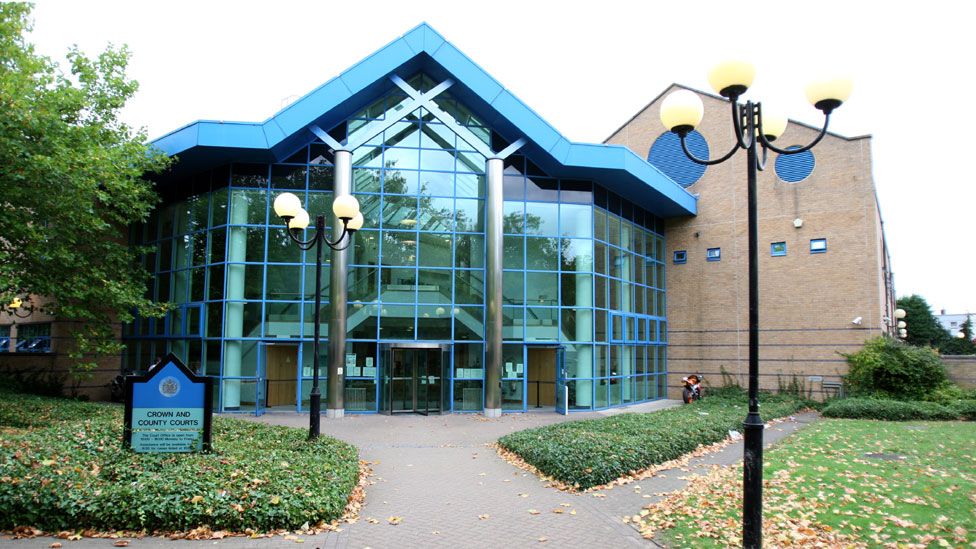 A forensic investigator put his hand down the front of a vulnerable woman's dungarees while investigating a burglary at her home, a court has heard.
Kevin Dowley, 62, is accused of sexually assaulting the woman in July 2016.
The woman told Basildon Crown Court the defendant had previously made comments about her tattoo and shorts.
Mr Dowley, of Burgess Avenue in Stanford-le-Hope, denies two charges.
The woman, who cannot be named for legal reasons, had called the police to her home after a burglary and said Mr Dowley, who attended alongside two police officers, had commented in a "flirtatious way" about the shorts she was wearing.
After reporting a second burglary a few days later, the woman, who was recovering from heroin addiction at the time, said Mr Dowley visited with different officers and when they left he had put his hand down her front and touched her.
The woman also said Mr Dowley had turned up at her home unexpectedly and sat on the sofa close to her, before leaving when she told him to go.
Her mother, who also gave evidence, said her daughter had told her Mr Dowley had been "trying it on" with her.
"She said he made her skin crawl."
Paul Evans, representing former Metropolitan Police worker Mr Dowley, said the forensic investigator had not visited the alleged victim's home other than to carry out his duties on two occasions.
Mr Evans said: "The allegation is about him putting his hands in your dungarees, I suggest that just didn't happen."
The witness replied: "It did happen, I held his hands to stop him."
Mr Dowley is also accused of a sex attack on another woman, which he denies.
Related Internet Links
The BBC is not responsible for the content of external sites.