Dwayne Forrester: Pitsea murder witnesses 'held back by fear'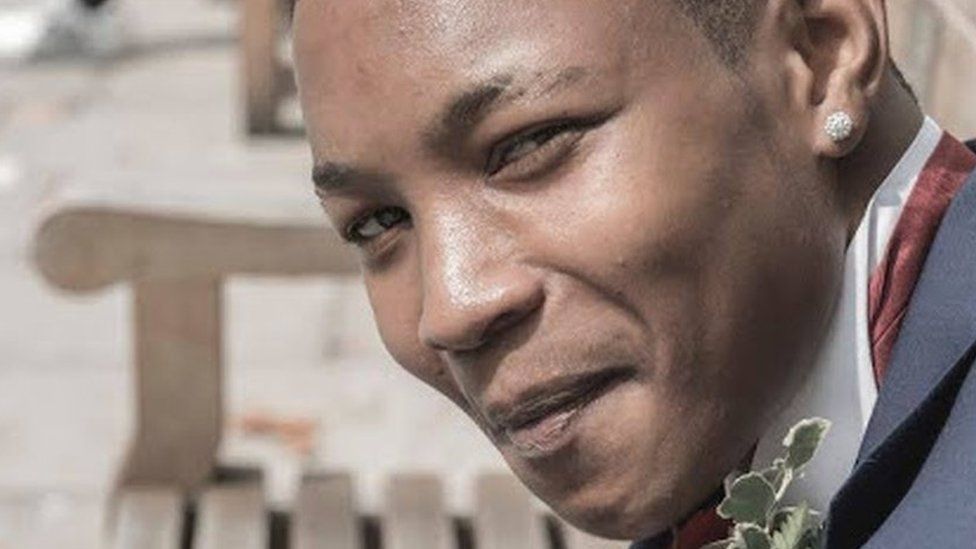 Police investigating the murder of a 21-year-old man stabbed to death believe people with information do not want to come forward because of "fear".
Dwayne Forrester died after being found injured in Little Garth, Pitsea, Basildon, at about 20:45 BST on 7 July.
No-one has been arrested on suspicion of his murder, but seven people were arrested after police executed warrants in connection with the death.
Det Insp Stuart Truss said inquiries were revealing "important leads".
CCTV footage was released last month showing Mr Forrester walking through Brundish, in Pitsea, minutes before the attack.
Mr Forrester's brother, Alton Brown, said his "stomach just fell out" when he heard of his brother's death.
"Since Dwayne died I feel like my heart has literally stopped," he said.
"We're going about our business and doing all the things we have to, but actually there's a big part of me that just feels frozen really."
Mr Forrester's mother, Jackie, said she "wouldn't wish this on anyone else" and appealed for information.
"That person could go out and do the same to somebody else. It could be your child, it could be your cousin, it could be someone dear to you," she said.
Det Insp Truss said there were people who he knew would "have the answers I need".
"I understand there'll be people out there who don't want to come forward out of fear or even some kind of loyalty," he said.
"However, what I need them to understand is that there's a grieving family who need answers."
The arrests were made after search warrants were carried out at three addresses in Buckerills and Stagden Cross.
Two boys were charged with offences unrelated to the death, while five others were released under investigation - four in relation to suspected drugs offences.
Related Internet Links
The BBC is not responsible for the content of external sites.