Westcliff-on-Sea caiman cruelty runaway convict arrested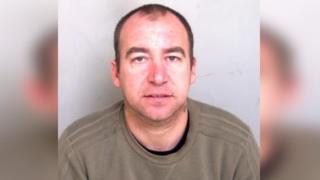 A man who kept a 4ft-long caiman and 16 live snakes in poor conditions has been arrested by police nearly a month after he failed to appear at court.
Lee Thompson, 36, of Westcliff-on-Sea, Essex was convicted in his absence of animal cruelty charges at Basildon Magistrates' Court in August.
Essex Police said he was arrested in Wallingford, Oxfordshire on Tuesday.
Thompson, who kept cobras, copperheads and pythons in his home is due to appear at the same court on Wednesday.
He was previously found guilty of two counts of keeping a dangerous wild animal without a licence, two counts of causing unnecessary suffering to a protected animal and two counts of breaching a disqualification.