Colchester stalker jailed for 14 months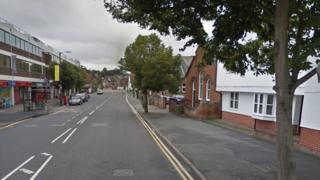 A man has been jailed for stalking after one of his victims said the crime would "scar" her "forever".
Samuel Apenteng, 33, of Bardsley Close, Colchester, was convicted of sexually assaulting and stalking a woman in her 20s, as well as two further stalking offences against two other victims.
He was jailed for 14 months at Chelmsford Crown Court.
The court heard Apenteng had been in the country illegally and would be deported to Africa upon his release.
Judge Jonathan Seely said the defendant had carried out his crimes over a three month period from February to May this year in the Colchester area.
Prosecutor Raj Joshi told the court one of the women had said she was still afraid to leave the house in the morning for fear of what might happen.
In a statement read to the court, a second victim said: "I am constantly checking behind me and am paranoid of my surroundings wherever I am.
"This crime has and will scar me forever.
"I got to a point where I would dread leaving the house, dread going to work because I was scared to see him."
In mitigation defence counsel Peter Clark said Apenteng was a man of previous good character.