Sunlight on mirror causes Essex house blaze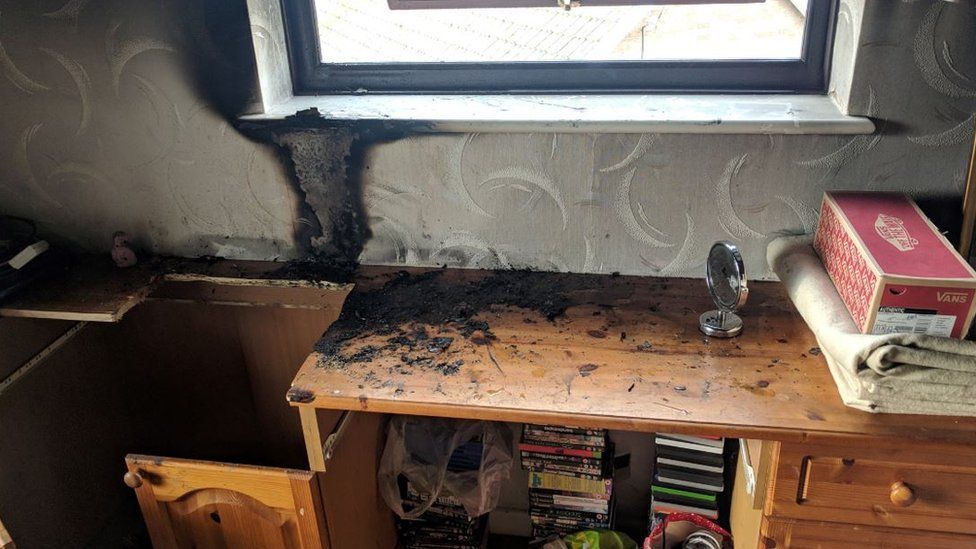 A bedroom was partially destroyed by a fire caused by sunlight reflecting on a mirror.
The blaze started in a house in Third Avenue, Walton-on-the-Naze, Essex, on Sunday morning.
It started after "sunlight on a mirror caused a desk to ignite", Essex County Fire and Rescue Service said.
No-one was injured, but an officer warned: "This incident shows how easy it is for magnifying or reflective objects to cause fires."
He added: "Please ensure there are no such objects on your window sills or anywhere in your home where they are in direct sunlight."
Related Internet Links
The BBC is not responsible for the content of external sites.