Anti-Semitism: University of Essex suspends worker amid row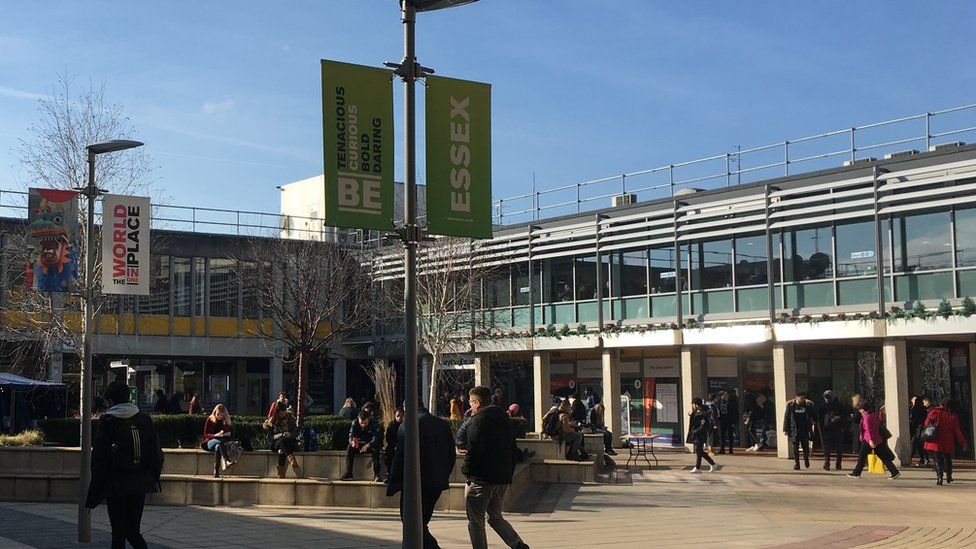 A university at the centre of an anti-Semitism row has suspended a member of staff and launched an investigation.
Concerns had been raised at the University of Essex over Facebook posts which had described "Zionists" wanting to create a society there.
A proposed Jewish Society - previously opposed by 200 students - was formally founded on Friday, after the Students' Union cancelled a vote.
The vice-chancellor said anti-Semitism "has no place at our university".
The University of Essex had vowed to set up the society, regardless of the vote results, after it faced accusations of anti-Semitism when hundreds of students opposed its formation.
Further concerns were raised over posts from the Facebook account of computer science lecturer Dr Maaruf Ali, which allegedly included the claim "the Zionists next want to create a society here at our university". Other posts - since deleted appeared to deny the Holocaust.
Dr Ali has been suspended by St John Ambulance, where he was a volunteer.
The charity said: "'The views expressed in these posts on a personal social media account are that of the individual and not of St John Ambulance.
"The individual has been suspended and the allegations will be investigated internally in accordance with our policies and procedures."
The Students' Union cancelled a proposed re-run of the vote on Friday.
"We publicly recognise the value of a Jewish Society and are proud to announce that the University of Essex Jewish Society is now established with immediate effect," said a spokesman.
It will also review the process of forming new societies "to ensure that all students have a safe and welcoming environment."
'Shocking discrimination'
John Bercow, House of Commons speaker and the university's chancellor, said he would seek "an urgent discussion" with management.
The vice-chancellor Prof Anthony Forster announced the university had launched a review to ensure it offers "unequivocal support" to Jewish staff and students, and would hold a public event next week to demonstrate support for the Jewish community.
He said: "To see the University of Essex associated with anti-Semitism has been a deeply shocking event and one which has filled me with great sadness.
"Anti-Semitism is antithetical to the values of the University of Essex and has no place at our university. We have a zero tolerance approach to harassment and hate crime which is at the very core of our values and beliefs."
The results of the first vote on Thursday, later cancelled because of an "irregularity", were condemned by celebrities including comedian David Baddiel and Countdown presenter Rachel Riley, who said they showed "shocking discrimination".
Here are the extant Essex Uni societies. I'm willing to bet that the establishment of none of them was voted against by anyone. That not even The Colchester United Society was voted against by any Wycombe Wanderers fans. pic.twitter.com/fLJiKf9bgW

— David Baddiel (@Baddiel) February 21, 2019
Related Internet Links
The BBC is not responsible for the content of external sites.