RSPCA in Essex takes in 'guide' guinea pig and her blind sister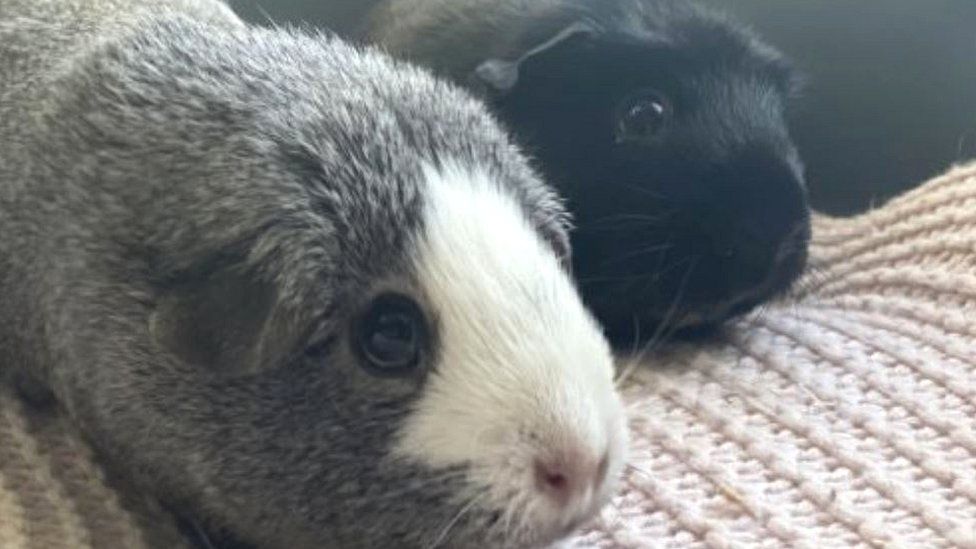 A blind guinea pig and her sister - who acts as a guide to help her get around - are in need of a new home.
Ami and Yuki were taken in by the RSPCA's Danaher Animal Home near Braintree, Essex, this month when their owner could no longer care for them.
Ami is completely blind but it "doesn't hinder her at all" with sister Yuki "leading the way and helping to guide her", the charity said.
The six-year-old sisters must be homed together, the RSPCA added.
Although Ami, a black guinea pig, is "completely blind and has a little head tilt caused by a previous ear problem", but neither of these "cause her any pain and certainly don't slow her down, thanks to Yuki's support", Craig Horsler, from the rescue home said.
"The pair are really close and so we must find them a home together," he said.
"Ami is always the first to emerge when she hears the rustle of a bag of treats, but waits for Yuki to seek them out so she can follow her lead - it's adorable to watch," he said.
The "confident and friendly" sisters would need an indoor home, he added.
Related Internet Links
The BBC is not responsible for the content of external sites.