Essex lorry deaths: Man called to court over migrant lorry deaths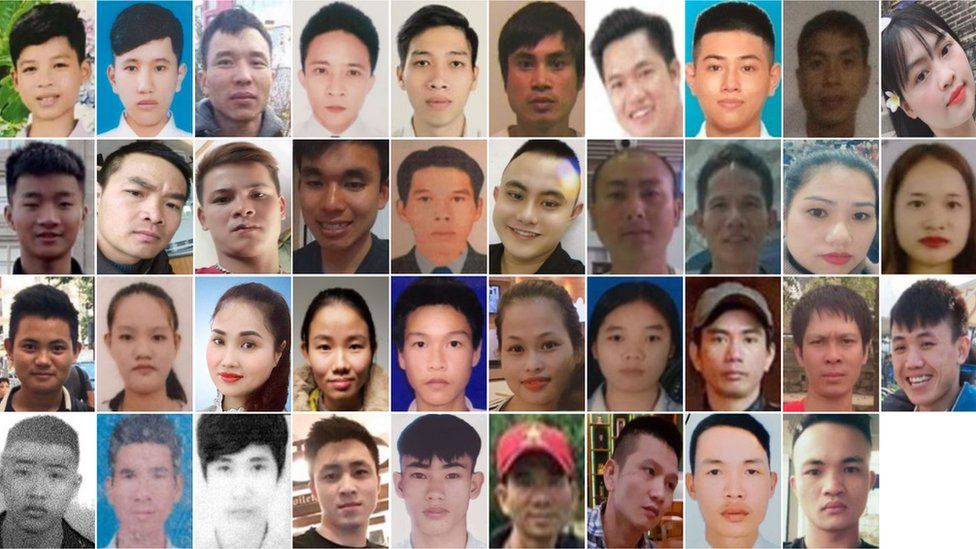 A man is due to appear in court in connection with the deaths of 39 Vietnamese migrants found dead in a lorry trailer in Essex.
The migrants suffocated in the sealed container en route from Zeebrugge to Purfleet in October 2019.
Essex Police said 23-year-old Caolan Gormley of Kedew Road in Caledon, County Tyrone, would appear at Southend Magistrates' Court on Wednesday.
He faces a charge of conspiracy to assist illegal immigration.
The bodies of the Vietnamese nationals were discovered at an industrial estate in Grays.
Their ages ranged from 15 to 44 years old.