Covid: Essex Police chief warns people not to 'mess up' over Easter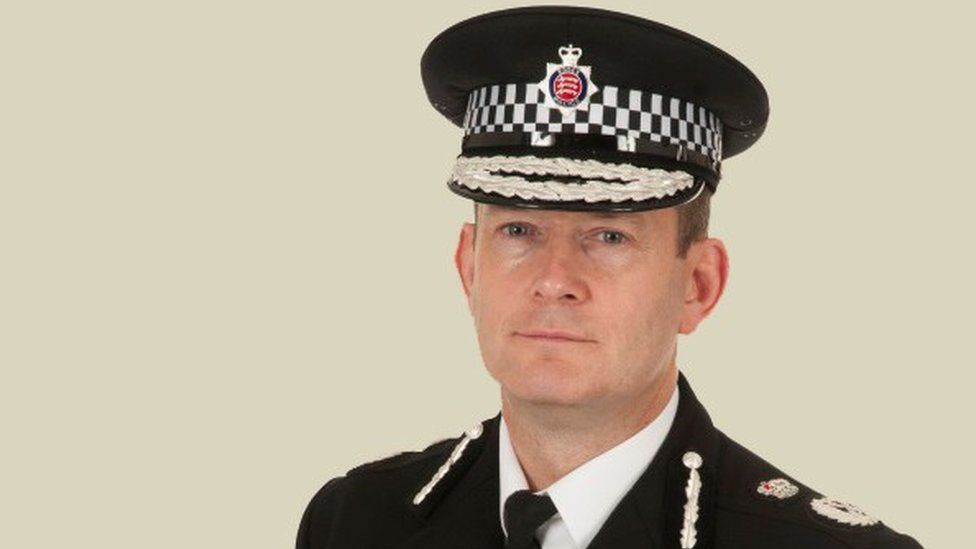 A police chief has urged people celebrating the bank holiday weekend not to "mess up" the progress made to lower Covid-19 infection rates.
Essex Police chief constable BJ Harrington said additional officers would be working overtime during the Easter weekend "to keep people safe".
He said officers did not want to "criminalise" people but they would take action against "blatant breaches".
"We don't want to spoil the fun, we want to keep people safe," he said.
Mr Harrington appealed to Essex residents to "keep yourself safe and work within the guidelines".
What are the latest rules in England?
People can meet outside - including in private gardens - in groups of up to six, or as two households
The stay-at-home rule has ended, although the government asks that people "minimise travel"; holidays are still not allowed
Outdoor sport facilities can reopen, including golf courses, tennis and basketball courts, and outdoor swimming
Formally organised outdoor sports can restart
Weddings can take place, attended by up to six people
He said his "main concern" was that the hard work by the people of Essex to manage infection rates could be put at risk by people not following guidance.
"It's been a long time with all these restrictions," he said.
"Let's not mess it up now."
Mr Harrington said although the stay-at-home rule had ended, he would like people to "minimise" travel.
"If you're asking yourself 'is it too far for me to go? Do I need to go?', you've probably answered your own question," he said.
"We want everyone to have a fun weekend, we want people to enjoy their freedom, but we want people to do that safely.
"If people are blatantly putting themselves at risk then we won't be scared to issue tickets or make arrests if that's what's appropriate."