Covid: Colchester care home 'lost 29 residents to virus'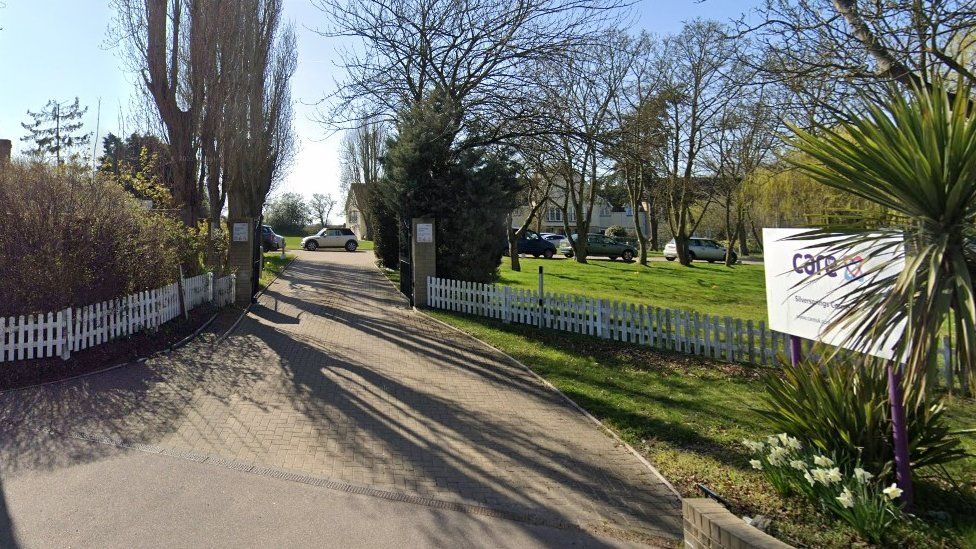 Staff at a care home which registered 29 of its residents as having died from Covid-19 "worked tirelessly", its operator said.
Silversprings, in Thorrington, Essex, has 64 beds and registered the Covid-related deaths in 2020-21.
Care UK, which runs Silversprings, said its thoughts were with everyone affected by the pandemic.
"It is important to caveat any figure with the fact that in the early stages of the pandemic we registered all losses of residents with even the mildest symptoms as possible Covid-19 deaths," the statement added.
"The criteria for how to identify a Covid-19 related death before testing was widely available will vary between care home operators and it is possible that we are not comparing like with like.
"Teams in all our homes have worked tirelessly to follow stringent infection control measures and to ensure residents are supported with kind and high-quality care.
"We are incredibly grateful for their dedication and hard work."
The report reveals more than 1,300 people died in care homes across Essex between 10 April 2020 and 31 March this year.
83-bed Silvanna Court, Wickford, which registered 28 deaths
138-bed Loganberry Lodge in Colchester, which registered 26 deaths
93-bed Woodbury Court, Laindon, which registered 24 deaths
68-bed Hatfield Peverel Lodge, which registered 22 deaths
52-bed Lawns Care Home in Chelmsford, which registered 20 deaths
David Fothergill, chairman of the Local Government Association's community wellbeing board, said: "It is crucial to understand that these numbers alone do not in themselves indicate a care home's quality, particularly given the potential influence of other factors such as community transmission.
"It is vital that this data and everything else we have learnt during the pandemic is used to improve our response and understanding about how best to support people's safety and wellbeing, as we look to build back better."
Related Internet Links
The BBC is not responsible for the content of external sites.