Essex lorry deaths: Man ordered to pay £3k to families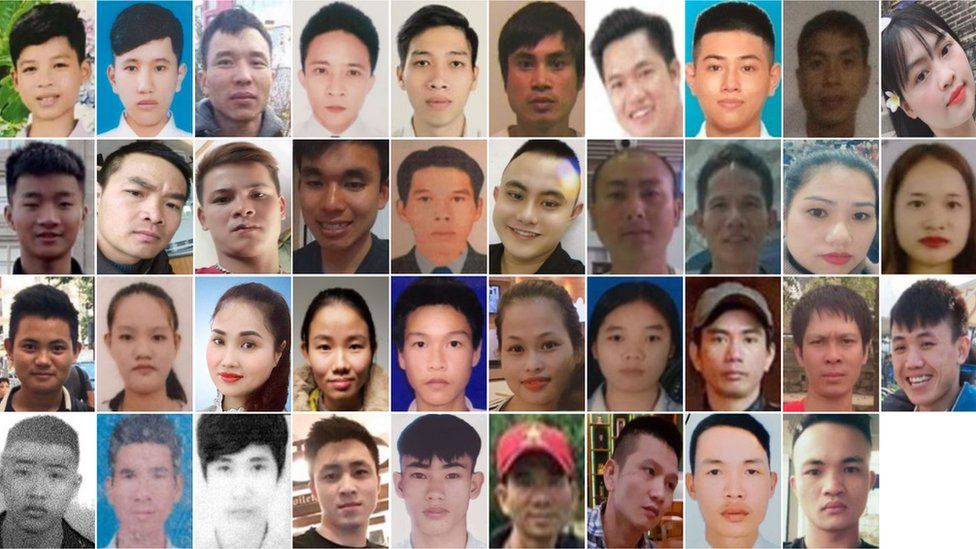 A man linked to the deaths of 39 Vietnamese migrants found dead in a lorry trailer in Essex is to pay £3,000 in compensation to their families.
The migrants suffocated in the sealed container en route from Zeebrugge to Purfleet in October 2019.
He was ordered to pay the money at a confiscation hearing at the Old Bailey.
The court heard the Romanian national had benefitted from his "criminal lifestyle" to the sum of £83,552.
The funds will be used to compensate the victims' families for funeral expenses and bereavement.
Hanga collected a number of migrants from a drop-off point in Essex and drove them to a safe house in Dulwich, south-east London, a few weeks before the tragedy.
In his sentencing, Mr Justice Sweeney had noted Hanga had shown "genuine remorse" and only got involved because he felt "beholden" to boss Gheorghe Nica, who was "not the sort of person to say 'no' to".
Dates have been set for further compensation orders on other defendants for later in the year.